Jobs
21-Sep-2018 to 20-Nov-2018 (PST)

Building

Des Moines, WA, USA

$76,224 - $92,664

Salary

Regular Full-Time
The City provides an attractive benefits package which includes medical, dental, vision, life and long term disability insurance, Washington State PERS retirement, 401(a) Social Security replacement plan, 457 retirement plan contribution, and paid holidays, vacation, and sick leave.
---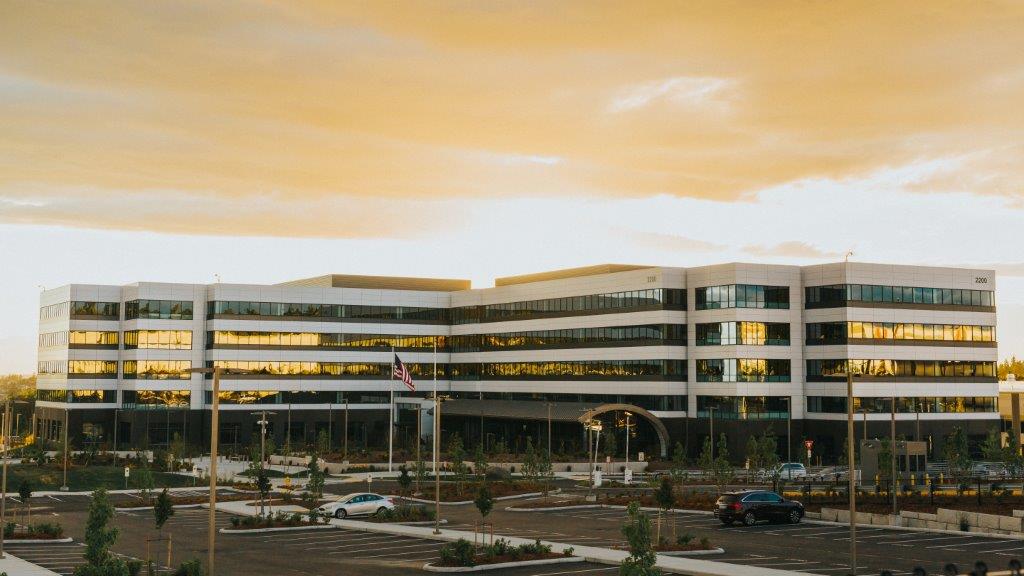 Bold economic development plans are strategically positioning the City of Des Moines for the future. The Des Moines City Council and City employees stand ready to help every enterprise thrive in "The Waterland City." In support of our thriving development, the City of Des Moines is looking for an experienced, Senior Combination Building Inspector/Plans Examiner.
The ideal candidate will draw upon their expert level of knowledge and skills to perform senior-level mechanical, plumbing, and building inspections of complex commercial and residential buildings. This position requires exceptional customer service skills and creative thinking to solve complex and ambiguous problems.
The Senior Combination Building Inspector/Plans Examiner will provide work direction to City staff and play a key role in mentoring, coaching, and guiding other inspectors. This position offers the potential for career advancement.
Salary Range: $76,224 - $92,664 annually
To Apply: Complete the online application at https://desmoineswa.applicantpro.com/jobs/, and attach your resume and a cover letter explaining how you meet the qualifications for the position.
Closing date: Open until filled. First review of applications on October 5, 2018.
JOB DESCRIPTION
Nature of Work
Under the general supervision of the Assistant Building Official, performs senior level mechanical, plumbing, and building inspections of complex commercial and residential buildings; inspects construction sites, installation methods and materials, and construction details of commercial, multifamily and single-family structures to verify compliance with standards, codes and regulations; examines construction drawings and specifications; provides information concerning construction codes and requirements. This is the lead level in the Combination Building Inspector/Plans Examiner job series, responsible for directing the work of and providing guidance to other employees. Supervises division staff in the absence of both the Building Official and the Assistant Building Official. Duties include providing technical assistance to architects, researching complicated code issues, and responsibility for complicated, large commercial or mixed use projects. Creative thinking is used in solving problems involving varied levels of complexity, and ambiguity.
Distinguishing Characteristics
This position is distinguished from the next lower classification of Combination Building Inspector/Plans Examiner in that the incumbent is generally given assignments requiring an expert level of knowledge and skills, and for providing lead work direction to other division staff. As a working lead, this position is responsible mentoring, coaching, and guiding other inspectors, leading teams and projects, and completing tasks with a minimal degree of supervision, in-depth knowledge in technical areas is efficiently displayed, and the incumbent is sought out as an expert in the field. This position is distinguished from the next higher classification of Assistant Building Official, in that the latter is the supervisor level in the job series, responsible for organizing, prioritizing, work of other Building Division staff to ensure time and safe accomplishment of tasks, and assisting in performance evaluation and interviewing of prospective employees.
Essential Functions
Performs all of the essential job functions of the Combination Building Inspector/Plans Examiner, primarily being assigned complicated, large commercial or mixed use projects.

Participates in and provides lead work direction and training to assigned staff performing on-site inspections of the more complex residential and commercial electrical, mechanical, plumbing, and building construction for compliance with approved plans, specifications and applicable local, state, and national codes, regulations and standards governing construction, alteration, and repair of buildings. Reviews plans and specifications in preparation for conducting inspection.

Investigates complaints to determine existence of illegal or hazardous conditions in new or existing structures; inform property owners and contractors of violations and unacceptable layouts, materials, and equipment; issues red tags, correction notices, stop work orders and citations as appropriate when construction does not conform to code or approved plans; explains code and design requirements and restrictions, and construction corrections necessary for compliance; assures construction is being performed by licensed contractors under City issued permits.

Assists and advises the public in matters related to code requirements. Assists contractors, architects, engineers, building owners or tenants, and City staff from other divisions and departments with code or inspection-related questions or problems. Meets and/or corresponds with contractors, engineers, public utilities, and architects to ensure code application is clear, all pre-construction problems are corrected, and ensure project coordination. Prepares and maintains all necessary paperwork and case reports.

Serves as a mentor, sharing expertise, knowledge, work products, and experiences with co-workers and staff to promote effective teamwork and efficient and consistent building inspection and plan review processes and decisions.

Serves as a technical expert and resource to architects, contractors and co-workers.

Provides support for Emergency Operations Center during disaster response.

Attends pre-application meetings on behalf of the Building Division.

Establishes and maintains cooperative, effective working relationships with co-workers, other City employees, and the general public using principles of good customer service.

Reports for scheduled work with regular, reliable and punctual attendance.

Performs other duties as assigned, including but not limited to being assigned to work in other functional areas to cover absences or relief, equalize peak work periods, or balance the workload.
Necessary Knowledge, Skills, and Abilities
Expert Knowledge of:
International Building Code (IBC), International Residential Code (IRC), International Mechanical Code (IMC), Uniform Plumbing Code (UPC), State and Local Construction Codes.

Field inspection methods, procedures, and techniques; construction procedures and methods; plan review procedures, report preparation and records maintenance procedures, oral and written communication skills, technical knowledge of specific systems to be inspected.

Interpersonal skills employing tact, patience, and courtesy.

Health and safety regulations.
Ability to:
Perform field inspections of facilities under construction or alteration.

Verify compliance with building codes and City ordinances.

Operate computer equipment to maintain inspection records and generate notices and other written materials.

Work and communicate effectively with the public, contractors, developers and co-workers.

Resolve conflicts in a positive manner.

Demonstrate leadership and mentorship skills.

Read and interpret the more complex aspects of codes and plans.

Work independently with little direct supervision.

Organize and maintain accurate records.

Prepare clear and concise correspondence and written materials.

Communicate effectively both orally and in writing.

Analyze situations accurately and adopt an effective course of action.

Observe legal and defensive driving practices.

Relate to other people beyond giving and receiving instructions.
Education and Experience Requirements
Two years of college level work (or equivalent) in building technology or related field or experience as a building inspector or plans examiner in a public agency may be substituted for the education requirement on a year for year basis; and

Five years of experience in general building construction.

Five years of increasingly responsible experience as a building inspector or plans examiner in a public or private agency.

Construction experience preferred.

Experience with complicated large commercial and mixed use construction project, desired.

Familiarity with electrical codes and installations, a plus but not required.
Special Requirements
Must possess a valid ICC certification as a Building Plans Examiner (B3) or Building Inspector (B2) and maintain such certification throughout employment.

Must possess a valid ICC certification as a Certified Building Official (CBO) or the ability to obtain to the certification within 12 months of hire.

Maintain a valid Washington State driver's license with a good driving record.

Successful completion of a criminal history and background check.

Possession of or the ability to obtain, and maintain throughout employment, a valid Washington State driver's license.

Because of the known effects of tobacco use, the City of Des Moines does not hire applicants who use tobacco products.
Working Conditions and Physical Abilities
Environment: Outdoor and indoor work environment; subject to driving a vehicle to conduct work. Outdoor environment can include uneven and unstable walking surfaces, tripping hazards, and inclement weather conditions.

Hand-eye coordination and fine-manipulation skills are necessary to operate computers and a variety of office machinery.

Physical Abilities: Climbing ladders and working at heights on sloped surfaces; walking, kneeling, standing, or crouching; hearing and speaking to exchange information, and occasionally lifting objects up to 50 pounds.

Hazards: Working on or around heavy equipment, ladders, and scaffolding; exposure to various chemicals, fumes, odors and gases; tripping hazards from construction site debris and unstable walking surfaces; unrestrained animals; contact with dissatisfied or abusive individuals.
Equal Opportunity Employer
The City of Des Moines is committed to hiring a diverse workforce and all qualified applicants, including all ethnic backgrounds and persons with disabilities, are encouraged to apply. The City is an Equal Opportunity Employer and does not unlawfully discriminate on the basis of race, sex, age, color, religion, national origin, marital status, sexual orientation, veteran status, disability status, or any other basis prohibited by federal, state, or local law.

In accordance with the Americans with Disabilities Act, an employer is obligated to make a reasonable accommodation only to the known limitations of an otherwise qualified individual with a disability. In general, it is the responsibility of the applicant or employee with a disability to inform the employer that an accommodation is needed to participate in the application process, to perform essential job functions or to receive equal benefits and privileges of employment.
General Information
The statements contained herein reflect general details as necessary to describe the principal functions for this job classification, the level of knowledge and skill typically required and the scope of responsibility, but should not be considered an all-inclusive listing of work requirements.

The physical abilities described above are representative of those that must be met by an employee to successfully perform the essential functions of the job. Reasonable accommodations may be made to enable individuals with disabilities to perform the essential functions.

The provisions of this job description do not constitute an expressed or implied contract. Any provision contained herein may be modified and/or revoked without notice.

Updated 2018.