Jobs
23-Jun-2021 to Until Filled (PST)

Building

Des Moines, WA, USA

$72,780 - $95,688 annually, DOE

Salary

Regular Full-Time
The City provides an attractive benefits package which includes medical, dental, vision, life and long term disability insurance, Washington State PERS retirement, 401(a) Social Security replacement plan, 457 retirement plan contribution, and paid holidays, vacation, and sick leave.
---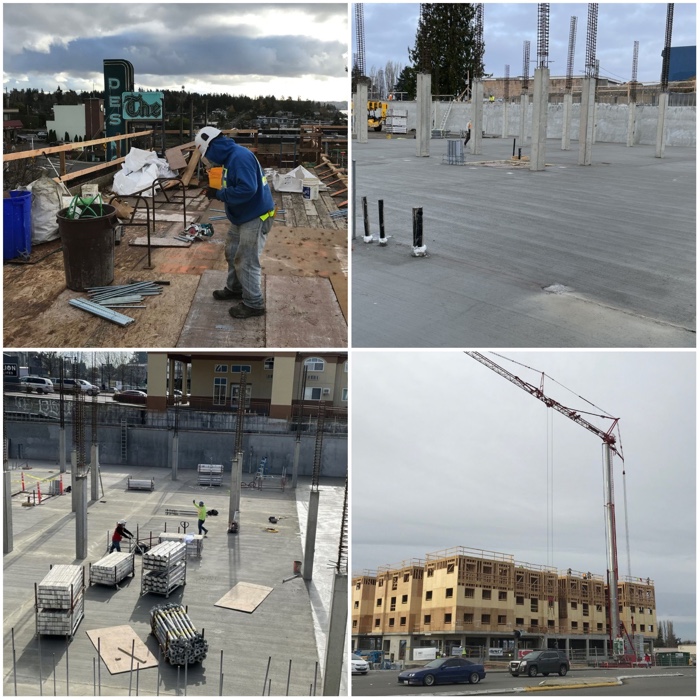 Above are photos from Building Projects that our City of Des Moines Plans Examining team has been working on within the community! (Top Left Photo) The Des Moines Theatre Project; (Top Right Photo) Point By Vintage Project; (Bottom Left Photo) Point By Vintage Photo; (Bottom Right Photo) The Adriana Project
Are you knowledgeable and/or experienced in reviewing multifamily, industrial and commercial building plans for compliance?

Do you have experience in building, plumbing, mechanical contracting, construction management, or jurisdictional work?

Do you enjoy taking on challenges and turning them into opportunities?

Do you have exceptional skills in building partnerships through a commitment to providing excellent customer service?
If you answered "YES" to the questions above, please read on! We are searching for a Plans Examiner to join our team. If selected for this position, you will be joining the Building Department, a team of professionals responsible for administering the City of Des Moines building, mechanical, plumbing, and electrical ordinances and regulations.
As a Plans Examiner you will be responsible for plan reviews verifying compliance with state and locally adopted building, plumbing, mechanical, and energy codes. You will also conduct building site inspections to ensure conformance with all required standard, codes and regulations.
If you're looking to use your experience as a Plans Examiner and have a positive impact within your local community then this is the right opportunity for you!
Closing Date
Open Until Filled.
To Apply
Complete the online application at https://desmoineswa.applicantpro.com/jobs/and attach a resume and cover letter explaining how you meet the requirements.
Salary Range
$72,780-$95,688 annually DOQ*Salary to be commensurate with the qualifications of the successful candidate. Those that place higher in the series would be assigned more complex and technical assignments.
COMPETITIVE BENEFITS PACKAGE: The City of Des Moines offers a competitive and robust benefits package to include:
Washington state

retirement plan-PERS

401(a) tax deferred account and 457 deferred compensation, which includes an employer contribution for both accounts

Forty (40) vacation hours and forty (40) sick leave hours front loaded at time of hire

P

aid vacation and sick leave with up to fourteen (14) paid holidays per year

Four (4) different medical plan options to choose from

Employer paid vision and dental plan

Long term disability, life insurance and much more
Nature of Work
Under the general supervision of the Building Official this position performs reviews of building, mechanical, and plumbing plans for complex commercial and residential buildings; inspects construction sites, installation methods and materials, and construction details of commercial, multifamily and single-family structures to verify compliance with standards, codes and regulations; examines construction drawings and specifications; provides information concerning construction codes and requirements. Performs skilled inspections in the enforcement of building, zoning, mechanical, plumbing, housing and related codes and regulations governing the construction, alteration, repair and use of buildings and structures. Additional duties include providing technical assistance to architects, researching complicated code issues, and responsibility for large commercial or mixed-use projects. Creative thinking is used in solving problems involving varied levels of complexity, and ambiguity. Performs other related duties as required.
EOE
The City of Des Moines is an Equal Opportunity Employer
Full Job Description