Jobs
07-Sep-2021 to Until Filled (PST)

Senior Services

Des Moines, WA, USA

$15.69 - $19.69 per hour, DOE

Hourly

Extra-Hire Temporary Part-Time
---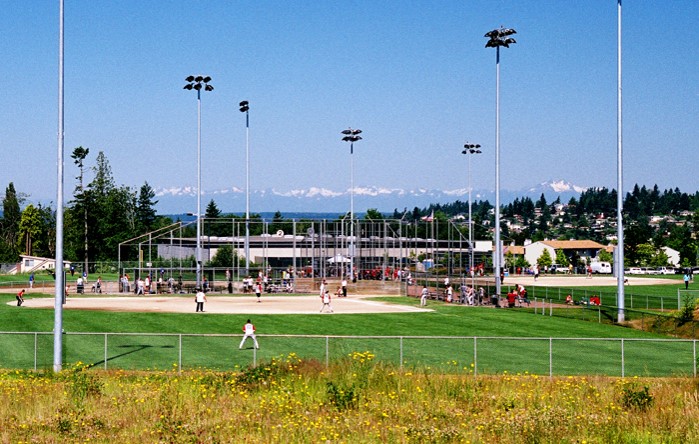 Do you love working outdoors and being around the ballpark? If so we have a great opportunity to prep our fields and park facilities for upcoming Summer events. If you take great pride in your community parks and customer service, we want to hear from you!
Pay: $15.69 - $19.69 per hour. Depending on Experience.
Schedule: Work hours vary based on program and event schedules. This position is a part time seasonal position. Must be able to work weeknights and weekends until 10 p.m.
Condition of Employment: Must be fully vaccinated against Covid-19 by October 18, 2021, in accordance to the statewide vaccination mandate, Proclamation 21-14.1, that affects childcare workers (including municipal parks and recreation staff). The mandate specifically covers "all early learning and childcare programs service groups of children from multiple households," as well as "youth development programs."
Closing Date: Open until filled.
This position provides customer service and staff assistance, facility monitoring and security, and custodial/maintenance for events at Steven J Underwood Memorial Park and Field House Park located within the city. Ensures that all facility rentals are prepped and maintained for use and is a point of contact for all facility needs for city clients. Follows established processes and procedures. This part-time, seasonal position reports to the Assistant Recreation Manager and/or Program Specialist.
Necessary Knowledge, Skills, and Abilities
Knowledge of recreation program activity planning.

Knowledge of group game/sports rules.

Knowledge of developmental abilities and activities for children and teens.

Ability to deal tactfully and effectively with children and adults when enforcing rules and regulations in a recreation setting.

Ability to recognize and correct safety hazards.

Ability to effectively plan, schedule and supervise programs and participants.

Ability to communicate effectively both orally and in writing.

Ability to interact and play with program participants through games and athletic activities.

Must be able to lift, arrange and move up to of 50 pounds.

Must be able to read, interpret, direct, and follow rules, regulations, policies, and procedure.

Ability to handle multiple tasks in high paced environment.

Ability to deal with participants and parents with poise and tact in sometimes stressful situations.
Education and Experience Requirements
Must be 18 years of age or older

High school graduate or GED

Experience working with public facilities preferred

Experience with park field maintenance preferred or an equivalent combination of education and experience.
Special Requirements
Must obtain First Aid/CPR Card prior to employment, and maintain throughout employment.

Must be fully vaccinated against Covid-19 according to proclamation 21-14.1 before hire.

Employment contingent upon passing a criminal history background check.

Responsible for own transportation to and from various job sites.

Because of the known effects of tobacco use, the City of Des Moines does not hire applicants who use tobacco products.

Successful completion of a pre-employment background and criminal history check.
Working Conditions and Physical Abilities
Indoor and outdoor work environments. Outdoor environment can include uneven and unstable walking surfaces, tripping hazards, and inclement weather conditions. Occasional travel to off-site locations is required. Hand-eye coordination and fine-manipulation skills are necessary to operate computers and a variety of field maintenance machinery. The position also requires the ability to speak and hear to exchange information, sit for extended periods of time, bend and stretch to retrieve and maintain files and program supplies, and lift up to 50 pounds.
Extra-Hire Employment
The City defines an "extra-hire employee" as one who is appointed to a position that is not eligible for benefits except those mandated by law or regulations, such as Social Security, workers' compensation, and state mandated sick leave.
Equal Opportunity Employer
The City of Des Moines is committed to hiring a diverse workforce and all qualified applicants, including all ethnic backgrounds and persons with disabilities, are encouraged to apply. The City is an Equal Opportunity Employer and does not unlawfully discriminate on the basis of race, sex, age, color, religion, national origin, marital status, sexual orientation, veteran status, disability status, or any other basis prohibited by federal, state, or local law.

In accordance with the Americans with Disabilities Act, an employer is obligated to make a reasonable accommodation only to the known limitations of an otherwise qualified individual with a In general, it is the responsibility of the applicant or employee with a disability to inform the employer that an accommodation is needed to participate in the application process, to perform essential job functions or to receive equal benefits and privileges of employment.
General Information
The statements contained herein reflect general details as necessary to describe the principal functions for this job classification, the level of knowledge and skill typically required and the scope of responsibility, but should not be considered an all-inclusive listing of work requirements. Individuals may perform other duties as assigned including work in other functional areas to cover absences or relief, to equalize peak work periods, or to balance the workload.

The physical abilities described above are representative of those that must be met by an employee to successfully perform the essential functions of the job. Reasonable accommodations may be made to enable individuals with disabilities to perform the essential functions.

The provisions of this job description do not constitute an expressed or implied Any provision contained herein may be modified and/or revoked without notice.

Updated 2021.
Full Job Description